Another year, another experiment… and no, this is not some sort of resolution, but rather a real experiment!
If you know me, I have been a runner for much of my life, though I took a significant hiatus from running, triathlon, well… training, for a significant period of time – my now infamous "one year off" turned into well over a decade of de-training, rest, and largely SITTING ON MY EVER GROWING ASS!
The start of the pandemic in 2020 brought me a few significant realizations – and one of those was that it seemed that the new COVID virus would kill those that were out of shape, or significantly obese, harder than those who were seemingly fit (that is not to say that this was 100 percent of the time, but the numbers were significant enough to warrant me getting up and training again.
I started slow, and worked my way back up to fit. Not quite athlete level, but fit and lean were the mantras, and I think I got there.
And I have worked my way up to above average fitness again (according to Garmin, I am in the top 15% of my age/gender grouping for fitness, which pleases me… but also leaves room for improvement.
So, I decided that I would train for an actual race – a half marathon – my favourite distance back "in the day" of running.
And so it is… I am going to run a half marathon, in the real world, against other racers, on May 21st in San Jose – a first full half marathon race in well over 15 years!
And now for the experimental part!
I discovered a really neat service called AIEndurance that offers to provide a training plan that morphs with me – and my recovery – as I go.
It takes all the data, provides me with a training plan, and swaps things up to adapt with my improving (or declining) levels of fitness and readiness to train.
Since almost forever I would gather data – in the very old days it was with the latest and greatest Polar watches, when the only real option was a chest strap for heart rate, and I collected data like a religion.
What did I do with that data?
I mean, I enjoyed and appreciated the data, and I certainly DID glance at it, but having spent literally thousands and thousands of dollars collecting speed, distance, heart rate, power, cadence, and even more data from all the sports I participated in, I can safely say that the data was vastly underused… collected, glanced at, but underused.
And now that's about to change… so going forward, it looks a little like this: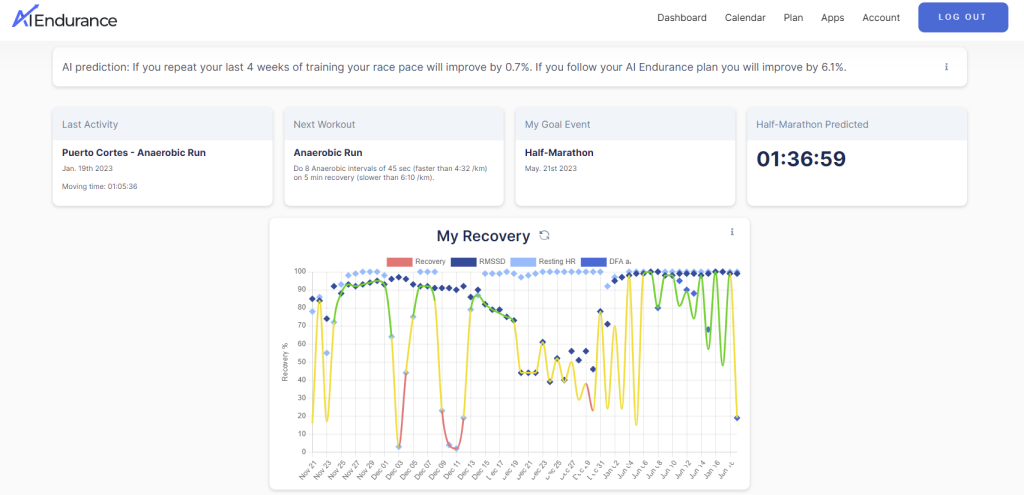 You will see some of the training and recovery data above, and then below, a rough outline as to a training plan going forward: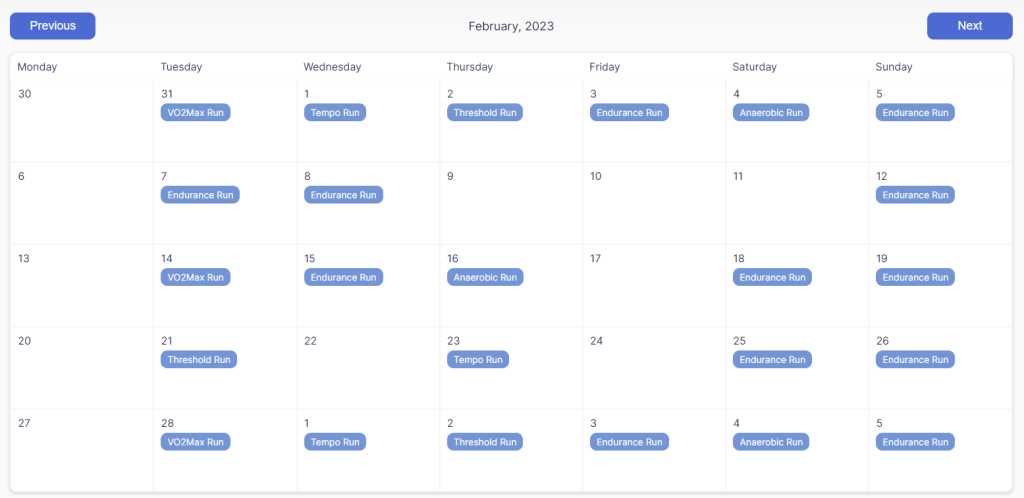 Of course, this plan will shift and morph with my training, recovery, and more data, as I feed it more data, but this is a rough outline, which I am committed to sticking to as closely as possible as I move forward.
And… I will update as I go, right here, on this blog, for fun 🙂
Stand by for more updates!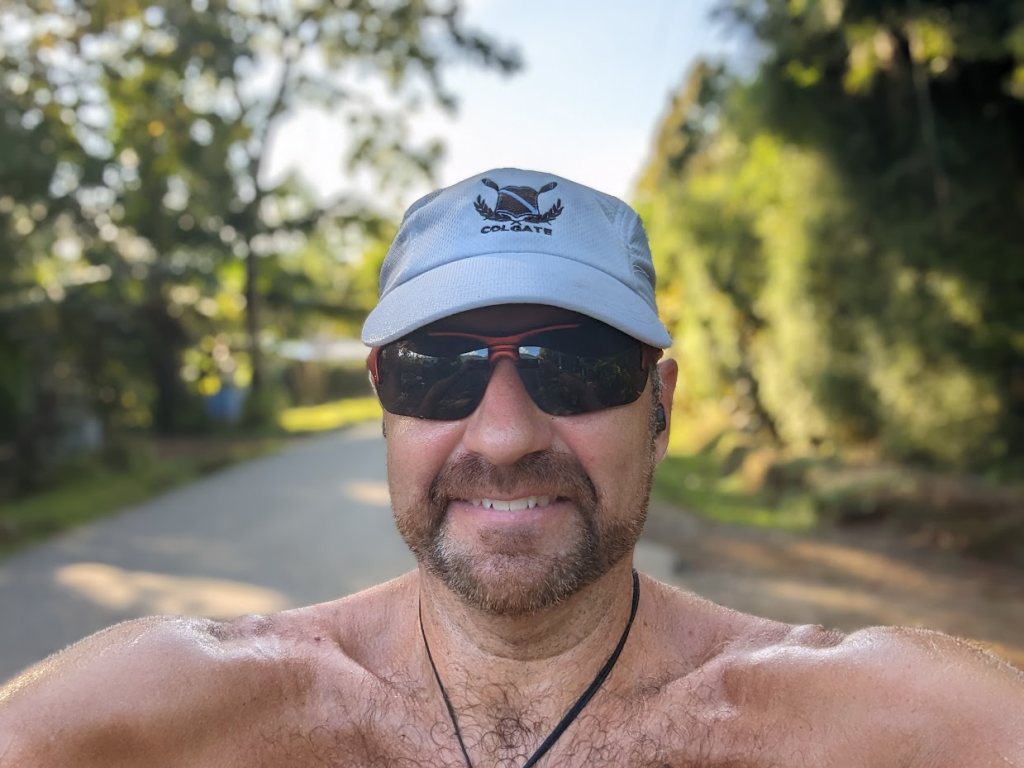 (from today's anaerobic session… post-run)
Talk soon, much love, Clinton.